HEALTHCARE & SENIOR LIVING
Give healthcare a new meaning
Medicine is always advancing, but air quality continues to decline. Our technology is the first step in detecting and mitigating spread risks that are caused by poor air quality, while making sure your facilities and systems also stay in optimal shape. We help you define new standards for a healthy building with our real-time monitoring solutions to give your patients the care they deserve...starting with their first breath.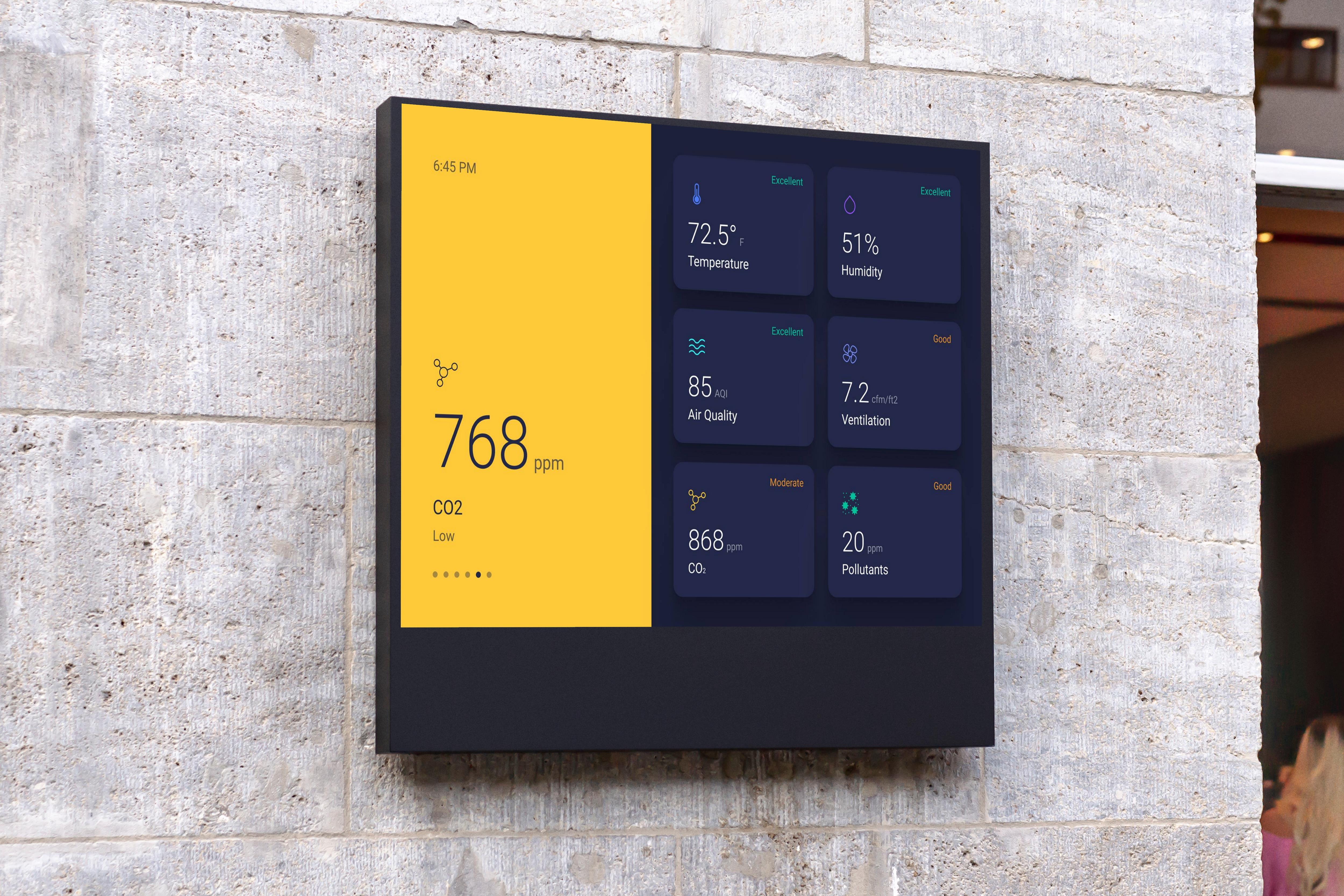 POWERFUL FEATURES FOR HEALTHCARE
Make your facilities a safe haven
We know how high the standards are, which is why our technology was built with all the standards set by the CDC, ASHRAE, and more. Give patients proof that your environment is compliant by displaying our custom branded dashboards with real-time data, while pinpointing opportunities for energy savings that impact your bottom line.
POWERFUL FEATURES
Integrate with your current BMS or use standalone
Measure air quality
Hawken offers selectable standards for each measurement, including EPA, OSHA, and ASHRAE, as well as occupied and after-hours changeover thresholds. You can also customize your filter, BPI, and UV schedules to optimize your air quality. Ideal for facility managers who want to maintain a safe and healthy environment.
Automated alerts
Hawken sends real-time alerts via text and email to notify you of any maintenance and air quality issues. It alerts you when it's time for a filter or BPI/UV bulb change and when sensors are offline. It also notifies you of poor air quality events and excessive air pollution according to EPA AQI standards.
Enterprise management
Hawken offers a single dashboard to organize and control portfolios of any size. Manage multi-site care facilities with ease and organize floors and zones with nested structures. Use our search and drill-down features to quickly access information and receive automatic reports in real-time. Optimize your operations with our streamlined portfolio management solution.
POWERFUL SOLUTIONS
Customizable for your needs
Healthy Building

Energy Savings

Loss Prevention
Welcome to the world's first Healthy Building Credit Score
Hawken provides you with a trustworthy and open score based on global standards. Our unique system benchmarks your building against the national standards set by organizations such as ASHRAE, CDC, EPA, OSHA, and more. Our scoring process is transparent and documented in detail, so you can trust the results you receive.
Take your first steps towards Carbon Neutral Footprint
Monitoring energy usage and improving energy efficiency is a crucial step towards reducing costs, lowering your carbon footprint, and creating a more sustainable future. By implementing smart energy management systems, you can make a real difference in reducing energy waste and maximizing energy efficiency
45% savings with 24/7 monitoring and alerts
Are you tired of constantly worrying about property damage and loss due to undetected leaks or malfunctioning refrigeration systems? At HawkenAQ, we understand the importance of protecting your property, which is why we have developed innovative loss prevention products.
Every building. One platform.