For Healthy Buildings
Our Vision for Indoor Air Quality
It's not just about healthy people–it's about a healthy building. When you can visualize the data on the air in your spaces, you can start to act upon a healthier building. This means employees are more productive, students get better grades, and customers purchase more and stay longer. Our monitoring solutions make it easy to improve your energy output and prioritize holistic health in any commercial building.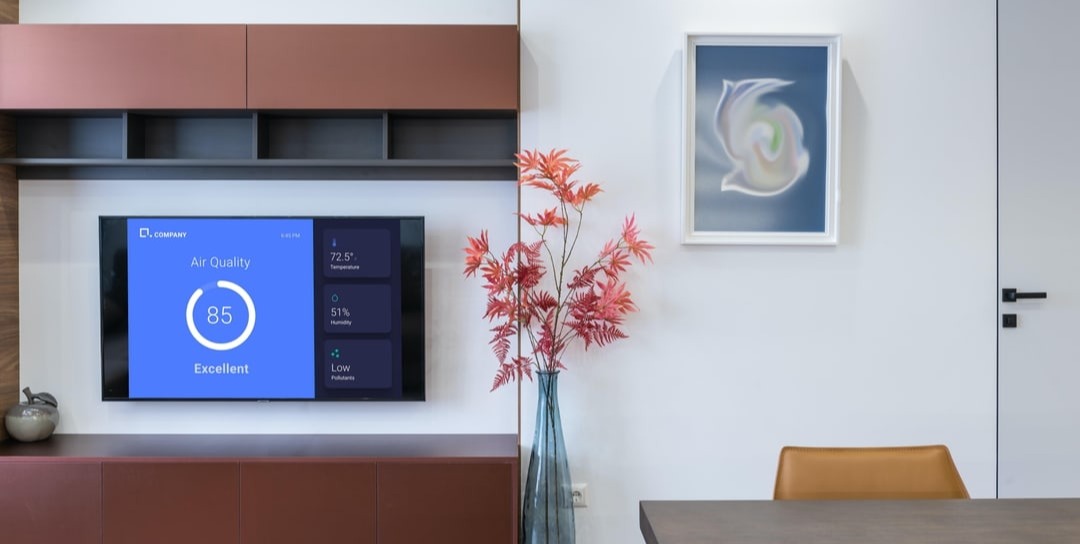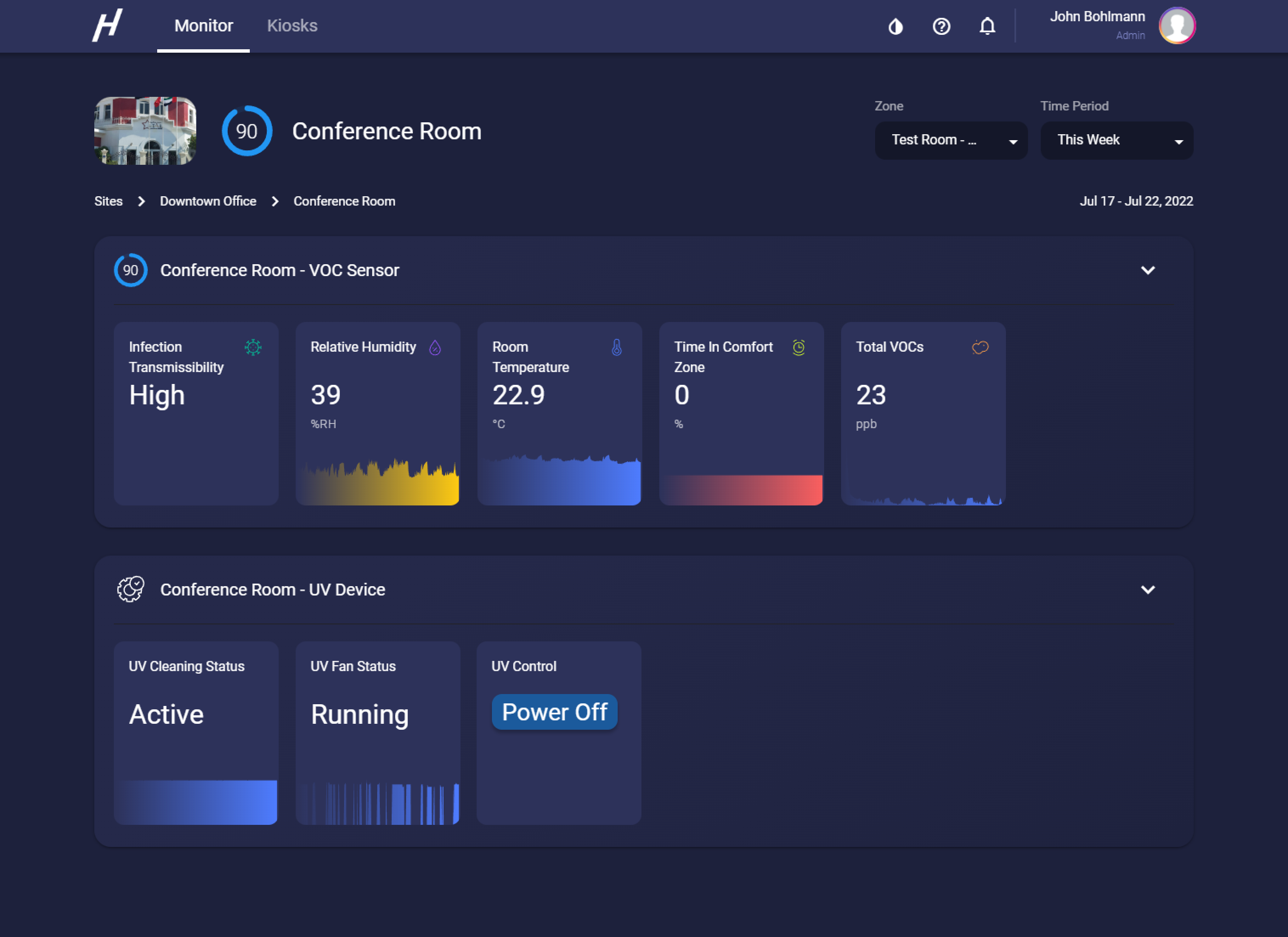 ACTIONABLE INSIGHTS
Every Building. ONE Platform.
With real-time insights and AI powered recommendations, Hawken monitors any and every space to detect pollutants, unwanted smoking/vaping, and help you prevent virus and mold outbreaks. Simply put: We make your building work harder for you.
POWERFUL SOLUTIONS
HOW OUR PRODUCTS WORK FOR YOU
Healthy Buildings

Energy Savings

Loss Prevention
Welcome to the world's first Healthy Building Credit Score
Hawken provides you with a trustworthy and open score based on global standards. Our unique system benchmarks your building against the national standards set by organizations such as ASHRAE, CDC, EPA, OSHA, and more. Our scoring process is transparent and documented in detail, so you can trust the results you receive.
Take your first steps toward Carbon Neutral Building
Monitoring energy usage and improving energy efficiency is a crucial step towards reducing costs, lowering your carbon footprint, and creating a more sustainable future. By implementing smart energy management systems, you can make a real difference in reducing energy waste and maximizing energy efficiency
45% savings with 24/7 monitoring and alerts
Are you tired of constantly worrying about property damage and loss due to undetected leaks or malfunctioning refrigeration systems? At HawkenAQ, we understand the importance of protecting your property, which is why we have developed innovative loss prevention products.
TESTIMONIALS
What our customers say
"HawkenAQ works perfectly across the wide variety of buildings in our portfolio, and it was easier to install than I could have imagined. Their product has given our staff and students peace of mind going back to school amidst difficult times."
K-12 - INDUSTRY
Over 25% Higher Test Scores
In children, the effects are especially pronounced, with poor air quality being associated with reduced academic performance, greater risk of autism, and lower adult earnings.
It is reported, 26.4% higher cognitive test scores in high-performing, green-certified buildings.
LEARN MORE
HOTELS - INDUSTRY
A full 96% of global travelers believe that sustainable travel is important
A growing percentage of guests are willing to pay significantly more per night for green-certified buildings–up to 75% more in some cases.
A whopping 96% of global travelers admit that sustainable travel is important, and 76% want to make more sustainable travel choices in the future.
LEARN MORE
Get notified about air quality insights
Be the first to know about new Healthy Building products from HawkenAQ.